A wise person should have money in their head, but not in their heart.

Jonathan Swift
Esta semana vamos falar  do motor que move o mundo, ou pelo menos boa parte dele: O dinheiro. Converse conosco sobre a origem, o que é, e as consequências que o dinheiro e o desejo de obtê-lo têm na sociedade no nosso Conversation Club desta semana.
Articles
The History of Money – From Barter to Banknotes 
How I lived by Spending Nothing for Two Years – by Mark Boyle for the Telegraph
Videos
The History of Money in Ten Minutes – You tube video
The Future of Money by Nehu Narula – Ted Talk
Movie
Billions – Netflix series. The name says it all. 🙂
.
How important is money to you?
Is money inherently evil?
How do you teach children about money?
.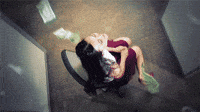 Agende sua sessão via Fale Conosco no Acesso VIP.