Milk is for babies. When you grow up you have to drink beer.

Arnold Schwarzenegger
Com a chegada da Oktoberfest – e do calor – vamos falar da bebida que nos ajuda a celebrar e espantar o calor: A cerveja. Mesmo que não beba, deve conhecer alguém que a ama, ou que ganha dinheiro com ela. Então venha falar, ouvir ou reclamar sobre cerveja no nosso Conversation Club desta semana.
Articles
Videos
Why Starting a Craft Brewery is a Bad Idea
Amazing Beer Industry Facts: Beer by the Numbers
Movie
Megafactories – Guinness  – Learn how one of the most traditional beers in the world is made.
.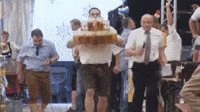 .
Do you enjoy having a beer? Why or why not?
Is beer good for your health?
Would you like to brew your own beer?
.