The Universe is under no obligation to make sense to you.

Neil deGrasse Tyson
Recentemente foi vendida a primeira viagem turística a lua, portanto as portas para essa imensidão começam a ser abertas. E você, gostaria de conhecer mais ou falar do seu conhecimento sobre o espaço e o universo? Então venha se juntar a nós no Conversation Club desta semana.  E lembre-se, para agendar sua seção basta clicar no link no fim do post.
Articles
Meet SpaceX´s First Moon Voyage Customer, Yusaku Maezawa
Videos
Top 10 Unsolved Mysteries of the Universe
The Big Problem With Interstelar Travel
Movie
The Search for Life in Space – Journey from the depths of the Pacific Ocean into the far reaches of space on a quest to find something that changes everything…signs of life, somewhere else in the universe.
.
What is our place in the Universe?
What are Exoplanets? Will we find life there?
How vast is the universe thought to be?
.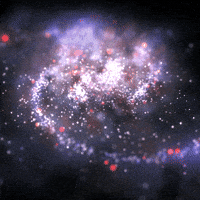 Clique aqui para agendar sua aula!