The purpose of art is washing the dust of daily life off our souls.

Pablo Picasso
Esta semana para melhorarmos nossa arte da conversação iremos falar sobre artes, inclusive esta. Para muitos a vida não tem sentido sem as artes, para outros elas são parte do que define o ser humano, enquanto outros acham que elas são perda de tempo.  Então venha discutir este e outros temas relacionados a arte no Conversation Club  desta semana.  E lembre-se, para agendar sua seção, basta clicar no link no fim deste post.
Articles
How Are Art and Human Evolution Related?
10 Ways to Create Art Even If You've No Talent – A humorous look at ways to create art even if you think you've no talent.
Videos
 A Darwinian Theory of Beauty – Ted talk about the relationship of beauty, art and evolution.
How I learned to stop worrying and love "useless" art – TED talk about some more unusual forms of arts.
Movie
Frida – A biography of artist Frida Kahlo, who channeled the pain of a crippling injury and her tempestuous marriage into her work.
.
What do you think of art?
What kinds of art do you enjoy?
Can just about anything be considered art?
.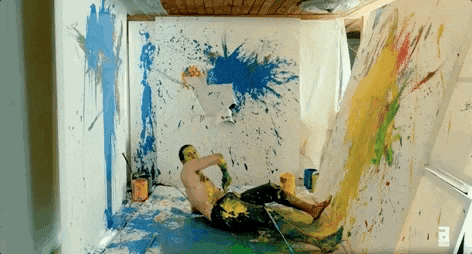 Clique aqui para agendar sua aula!